WHY? Because you're worth it! -John 10:10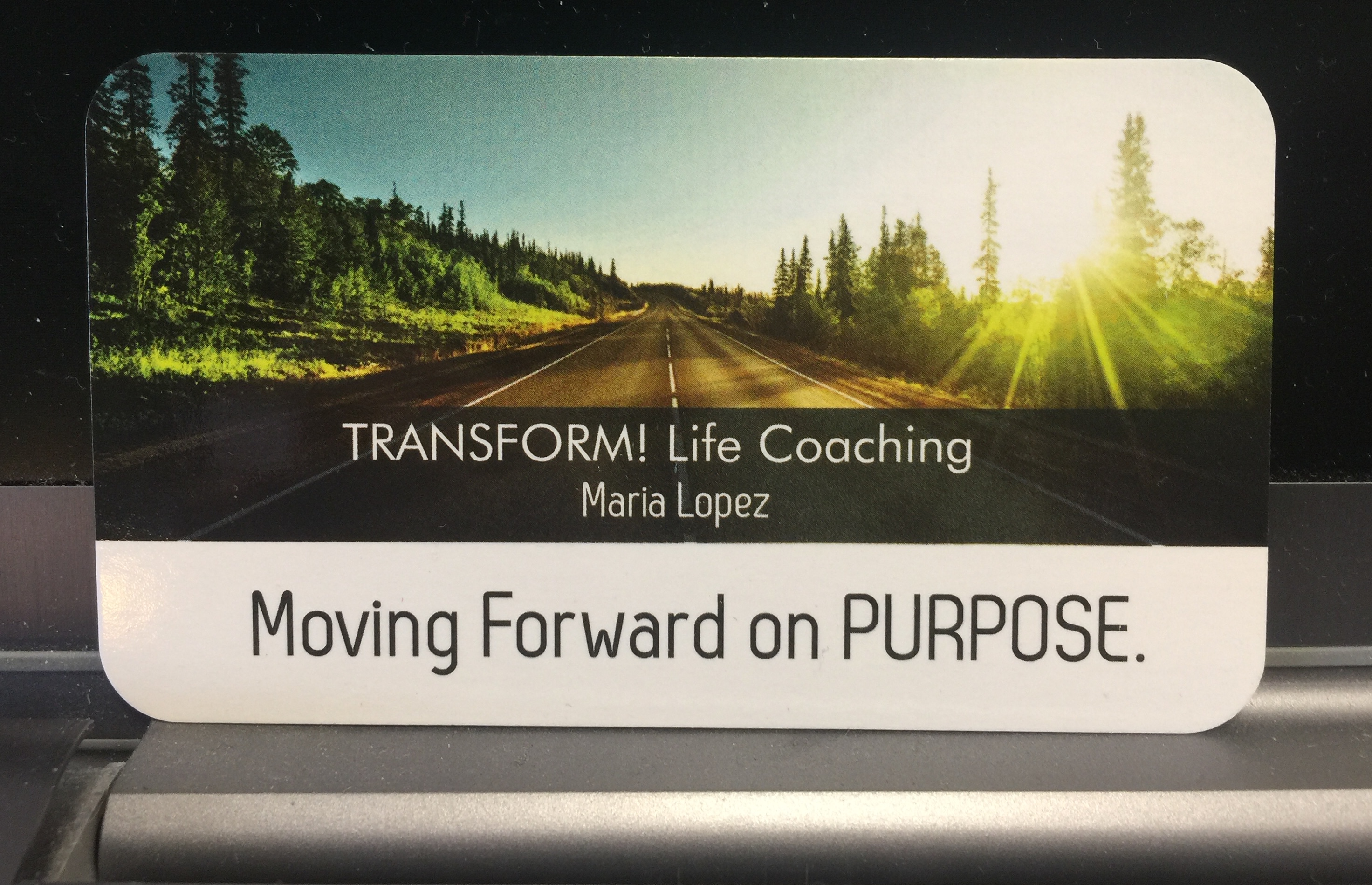 Because every season in life, should be a fruitful one...
New Series for 2022! Begin the New Year focused on reaching your God-given potential.

MASTERING SUCCESS IN ALL OF LIFE:

Mastering the Art of PURPOSE

Mastering the Art of PERSEVERANCE
Mastering the Art of WISDOM
Mastering the Art of THINKING
Mastering the Art of CREATIVITY
Mastering the Art of FAILURE
Mastering the Art of INVESTING

Sign up for yourself or schedule a private session for a group!

FOR MORE INFORMATION or to SIGN UP FOR MY NEW LIVING ON PURPOSE SERIES CLICK HERE (FOR WOMEN ONLY)...
Maria Lopez - Certified Life Coach

Transform Life Coaching is to help you break through into your optimum potential as you courageously live out your dreams and goals and embrace transformation you never thought possible.
I use biblical principles to help inspire you to uncover the knowledge and wisdom needed to experience life at its best with the courage, clarity, and focused determination to fulfill your God-given purpose.

"Transformation is possible; you just need to BELIEVE." -Maria Lopez

"But Jesus looked at them and said, 'With men it is impossible, but not with God; for with God all things are possible.'" -Mark 10:27
I offer a FREE Life Satisfaction and Balance Assessment with a 30-minute consultation. I have group or individual appointments available.
I also offer in-person, virtual, or group life coaching sessions.
Contact me here to schedule an appointment or for more information.
Take the next step into EMBRACING the impossible!
TRANSFORM!

Transform hindrances and stumbling blocks to become stepping stones to success


Transform your potential by releasing fear and anxiety

Transform your way of processing to see the reality of achieving your goals and dreams

Transform courageously through the purpose and plan God has for your life!